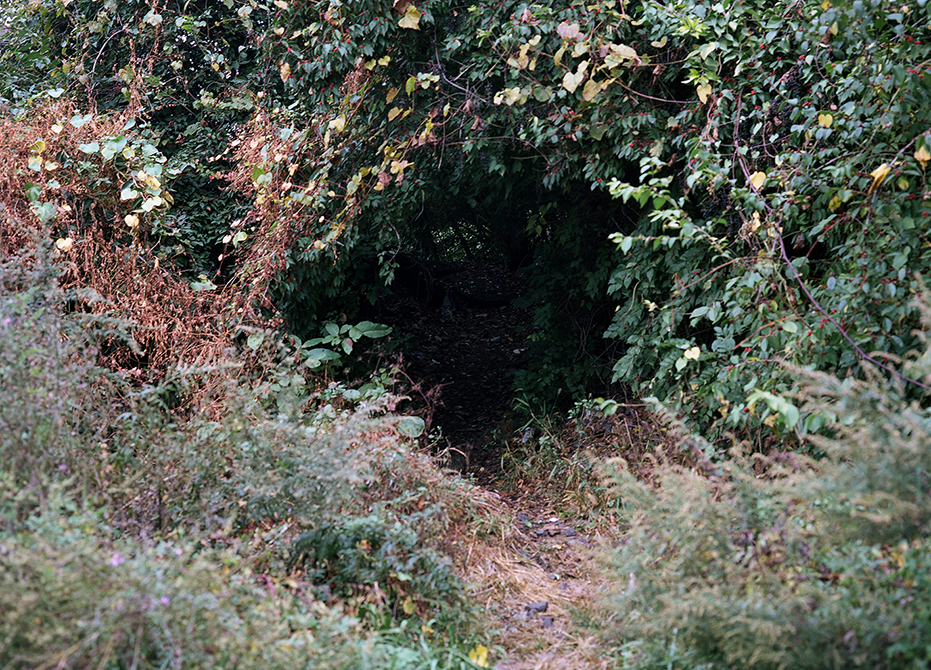 Good Days Gone Cold Days
is a photo series that started as a zine made by myself, Helen Jones, and Sarah LaPonte one late fall in Braddock, Pennsylvania. The photos were shot on dollar store disposables and on medium to large format cameras that were jammed into carry-ons and brought with sagging shoulders all the way from the west coast.
When living in a house without heat, without doorknobs, without much insulation or electricity to speak of there is this sweet spot in mid-November where it is consistently cold enough that you can buy yogurt with reckless abandon but it is still temperate enough that the water is icy but won't freeze all the way through. That year in Braddock far surpassed the convenient kind of cold and everything straight up froze. Dog water and chicken broth, yes, but also bananas, blocks of cheese, canned goods, bread, tortillas, hot toddies that weren't poured stiff enough, all the beer, toothpaste, telephones, lotion, and face astringent; there were ice slicks by the front door and in future kitchen and the pee jars were full and solid as yellow brick.
I didn't remain in Braddock, but Sarah did. I've returned when I could, always with a sense of nostalgia but eager to see what changes have occurred in the house, and to take some new photographs there in the shadow of the steel mill. This text was adapted from a statement by Sarah written for the release of the zine Good Days Gone Cold Days; check out more of Sarah's work at:
sarahlaponte.com
. To find the zine go to
pineislandpress.com
.