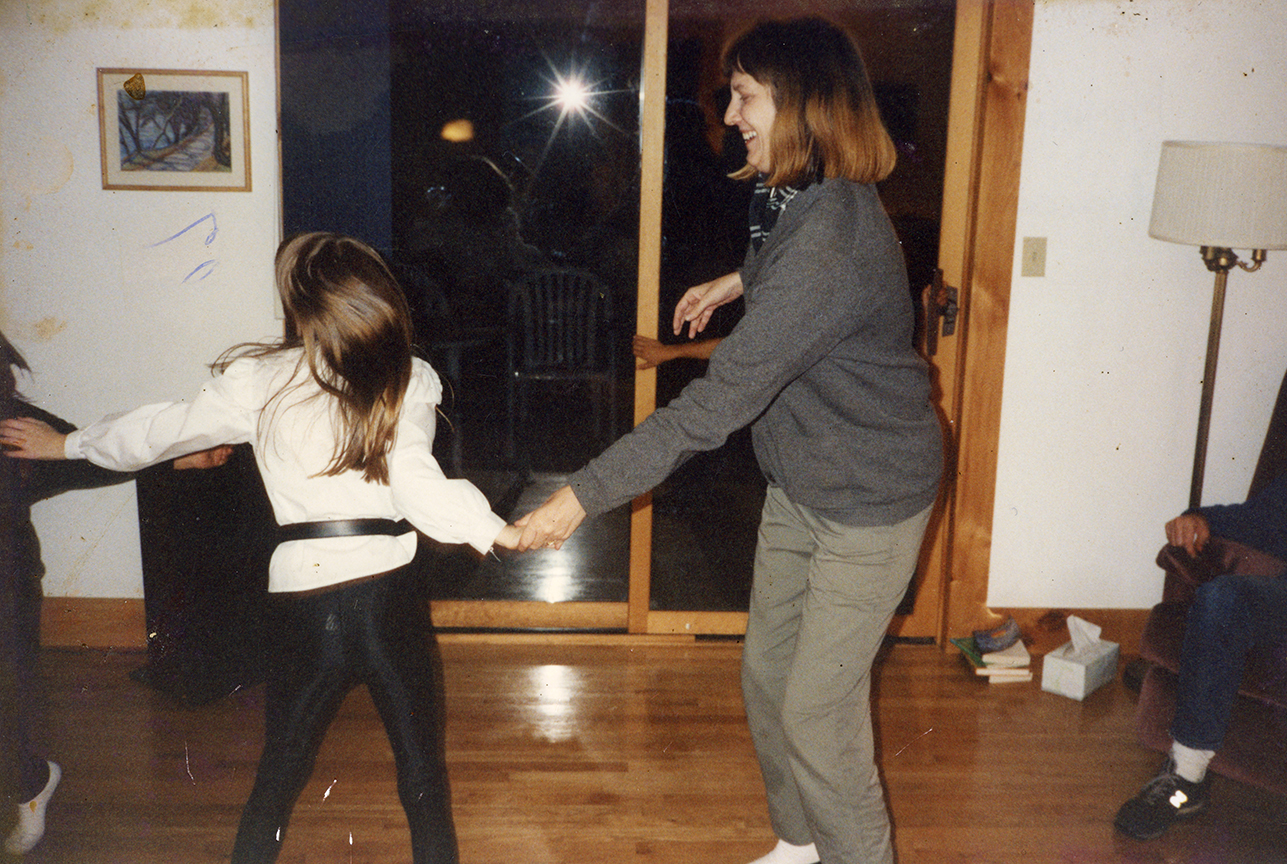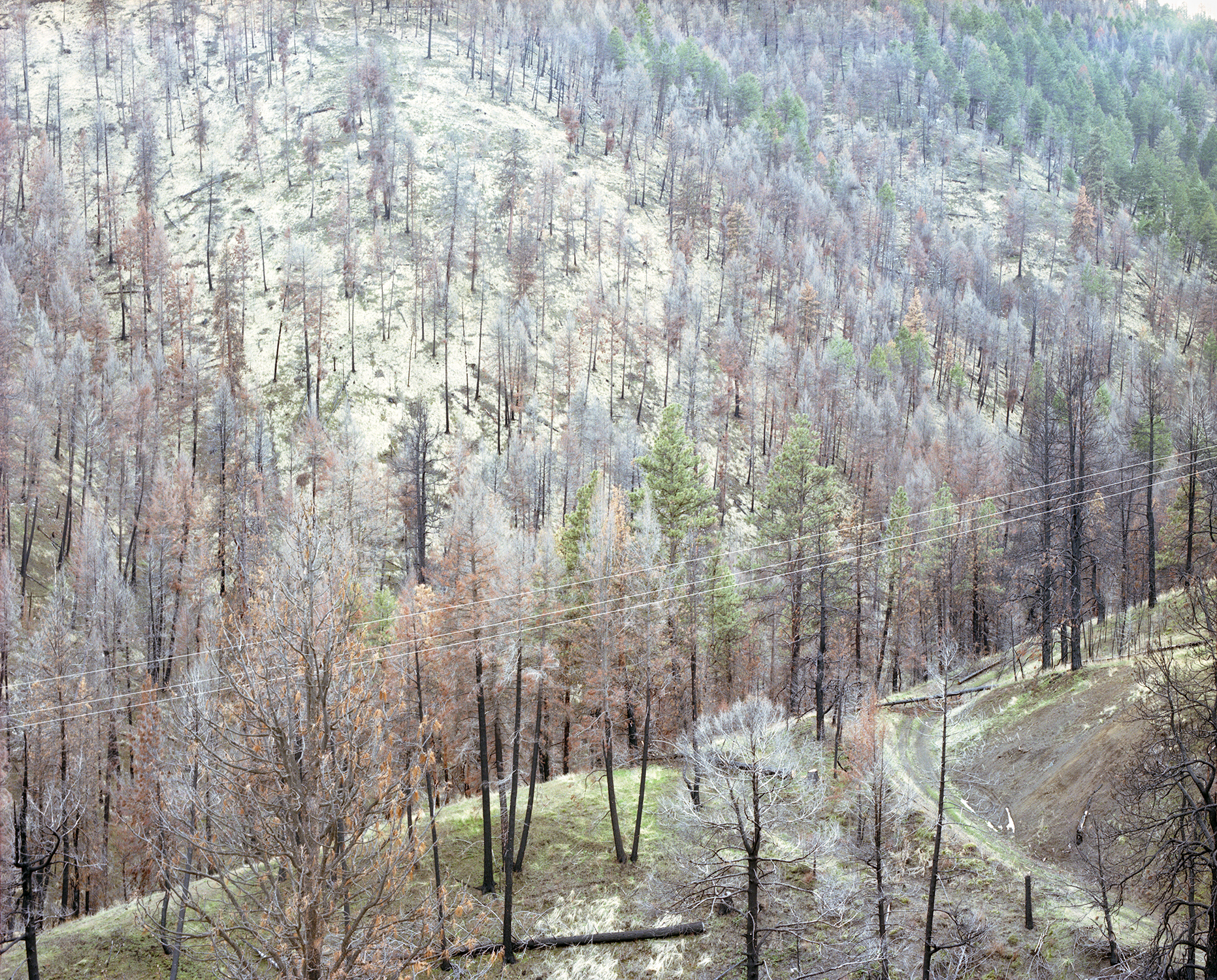 To light and then return:


I have heard it said that grief is like trying to speak underwater. True. Too, it is like floating with nothing to hold you in place. I've been thinking a lot about the things we drag with us through our lives, both emotionally and physically, across lands from place to place. Important things, yes, but hopelessly unimportant ones as well.

My parents both grew up in New England. Together they got as far as Arizona before turning back to settle in Vermont. When I started driving from coast to coast, my mother asked me to take her back to the Southwest. She spoke of the smell of the desert at night, swamp coolers, and frying eggs on sidewalks. A decade later, we began preparing. I wanted to photograph her looking defiant in the glimmering light of the Southwest, to scatter some of my father's ashes in Arizona, but the dusty orange box of ashes was lost in a move from one apartment to another. My mother had just gone on oxygen, and travel was hard. Instead, we drove along the southern highlands.

West through the Monongahela, two generations, whizzing past Witches Hole, Haven, Never Sink, Stony Kill. Into the wild and wonderful state, Lewisburg, Lawrenceburg, Look Out. Mammoth Cave, soda straws, cave bacon, getting soft on hotel waffles. Back east through the birthplace of country music, down blue ridges, up great smokes, past Hungry Mother, Dry Fork, Greasy Ridge, Dripping Lick Creek, Dark Hollow Falls, Dismal Hollow, Crow Hollow, Possum Hollow, Dark Horse Lane, Horse Shoe Bend, Wiseman Branch.

Just over a year after that journey, I was road-tripping again, driving both parents' ashes, artifacts, and an excessive ephemera collection back to the West Coast. In rural Pennsylvania (the state that my grandparents came from before landing in the hills of Vermont), a chunk of ice clobbered my radiator, leaving me stranded at the Liberty Travel Plaza for five hours. Tethered to a lone outlet, behind the Big Buck Hunter (Safari edition), I considered what to rescue from my car before the tow truck came, watching my phone's battery life hover around five percent, waiting for word from AAA.

Eventually, I got going again, continued through the mountains of North Carolina, over highways to the desert of Arizona, then up to the Pacific Northwest. I made some stops to photograph, sometimes placing one of my mother's belongings in the frame. I'd imagined I would scatter their ashes, have some kind of ceremony, maybe, pray, or take up writing poetry; I didn't, though their ashes sat there buckled into the front seat.

In Portland, I was living in a trailer without enough space to spread out and take stock. Most of what I had brought with me stayed packed tightly into several large Tupperware bins for another year. I went back to cleaning houses. It is a strange thing to be a house cleaner—an outsider let into a private space. Dusting around a precarious shelf, I set it wavering, toppling a cat urn off the unstable shrine. It broke— superficially—ashes staying intact, thank goodness. Cardboard, on the other hand, does not shatter. Another client, down the street, felt calmed by the sight of vacuum tracks on her carpet after a long day at work. After vacuuming each rug, I would go over it an extra time, walking backward, leaving neat impressions in stripes or grids.

These days I live in Texas, the jumbo state, and have a little more space of my own. The ephemera I've carted from state to state swirls across my living room floor, reminiscent of unpredictable weather patterns my father made diagrams of or the beginnings of a jigsaw puzzle taking shape on a tabletop. Pieces surface for varying amounts of time before stacks accumulate on top of them. A notebook full of equations briefly breaks into understandable language, "It fails It still won't go deeper than line 107—Martha says get milk." Scrap paper reminders from watching the landscape unfurl out the passenger window back in the Appalachians, "Black cows, red clay, grey smokestacks, lead kindly light." I line up photographs: cars, cats, cloudy horizons, tufts of cigarette smoke.